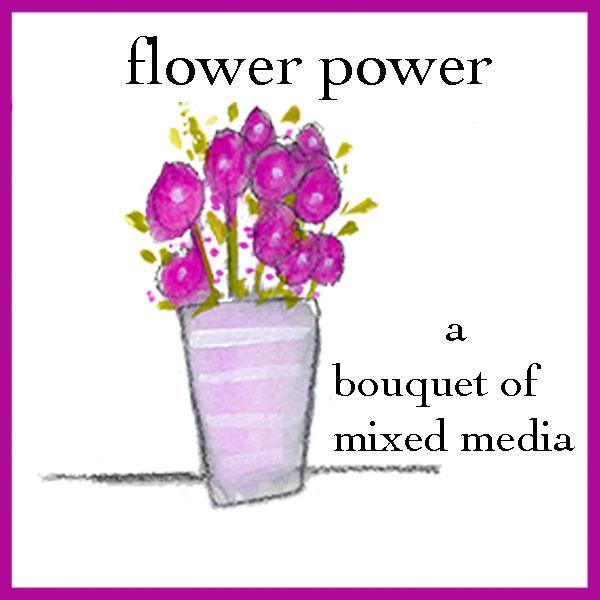 RubberMoon
Online Workshop | Flower Power | w/Kae Pea
Online Workshop | Flower Power | w/Kae Pea
Flower Power Mixed Media Workshop....
a bouquet of mixed media
on line interactive workshop with Kae Pea


A workshop for ALL levels!
If you are a beginner, you CAN do this (I promise)!
If you are intermediate or more advanced, you WILL learn something new and have fun!

What the workshop is about :
Creating fabulous, energetic floral paintings using a variety of art supplies.
The techniques and materials you will learn about will help you create more than just florals! You can take what you learn and use it in all of your mixed media artwork.

What you receive when you sign up:
A link to my private blog and 6 , in depth videos of detailed video instruction.
Access to a private Facebook page where we will interact and share questions, art and ideas (participation is optional. If you choose not to participate, I will be glad to work with you through email for feedback etc.)
When you sign up, you will get a welcome letter download from me with details and instructions about how to proceed and class schedule etc. instantly.
Once you sign up and class begins, you will have access to materials FOREVER.

---->Supplies List
**MUST haves:
Watercolor paper (140 lb. recommended) you will want at least three sheets or more
Studio board or birch wood panel (just one needed)
Canvas-stretched or panel (just one needed-can be any size you wish to work on)
Water soluble graphite pencil (such as Stabilo All or Derwent dark wash)
White Gesso
Paintbrushes (i use a 3/4 inch flat wash and also a 1/2 inch flat wash and a #8 or #10 round)
Assorted acrylic paints (colors of your choice)
Assorted gouache and/or watercolor paints (colors of your choice)
Pencil
Glue and/or gel medium

OPTIONAL Supplies:
water soluble crayons
collage papers/ephemera
various background or design stamps
paint markers (water based)
White Mat Board ATC cards (from Inchie Arts)

I will provide a photo of supplies and links to everything listed on the class blog.

There will be Six Lessons (some weeks may have multiple videos) :
Video 1 - Getting Started-Palettes and Techniques
Video 2 - Working Larger-Using Washes as your Guide
Video 3 - Working Smaller- Plus Making Gifts & Cards
Video 4 - Techniques to Canvas
Video 5 - Mounting and Wiring Your Finished Art
Video 6 - Apps to Enhance Your Art

If you have any questions please do not hesitate to email me or convo me here or message me through Facebook. Please make sure to read all the information before purchasing the class.
Thank you!

***IMPORTANT***
When you sign up and pay, PLEASE make sure I have your primary email address!!
No refunds on workshops.Thank you for understanding.
---
More from this collection