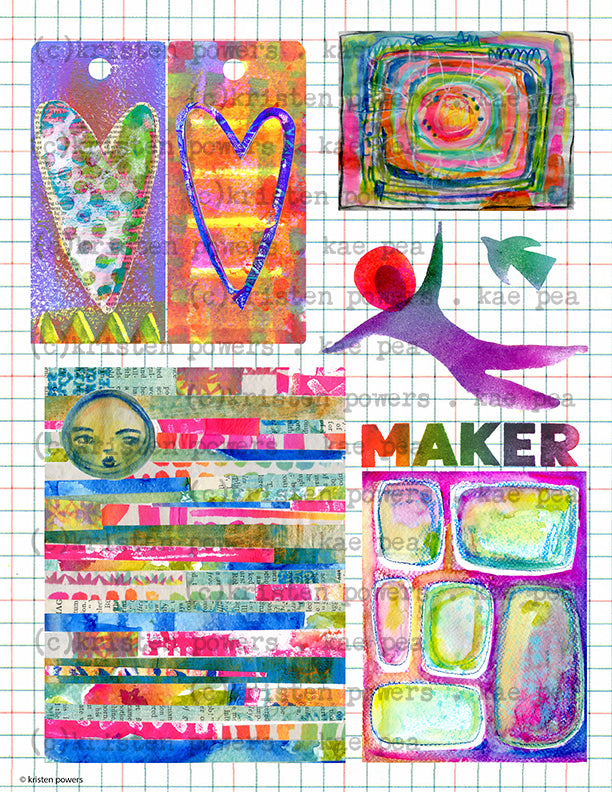 The Moon and The Maker
Jump For Joy | Print, Collage & Create Paper by Kae Pea
Quality color print out mailed to you.
Use this art on your favorite printer papers to cut, collage and create in your journals, cards and
mixed media art 
! From all original art by Kristen "kae pea" Powers
8.5 x 11 page  -  will not have watermarks
Get a project demo each month when you join me on Patreon! 
*all images are copyright ©Kristen "kae pea" Powers*
use in your ORIGINAL art to share or to sell 
please do not reproduce the imagery herein to resell in it's form. thank you!
---
More from this collection